It is Valentine's Eve in Maison-G and there are no last minute panics about tomorrow. No rushing out to the garage for flowers or desperately trying to find some thick paper to print off a home card.
It is because we don't do Valentine's day, and not just because we are married, we have never even attempted to do it. We didn't even rely on the excuse of being separated by the Atlantic, thousands of miles of water are not the reason we don't buy overpriced chocolate or twee cards.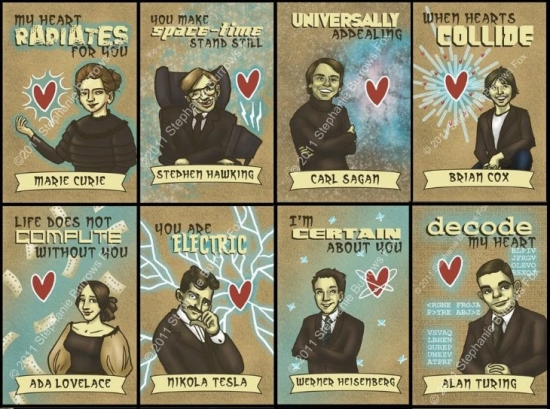 Now that we are married we get the chance to be all romantic on Valentines Day, but we get to something a lot more fun. We get to ignore it.
Both me and Mrs G have spent over a decade each having to live through the misery of Valentine's as a singleton. It tends to colour your opinion of a holiday created to push the idea of romance during the post-Christmas gifting lull. Facebook tomorrow will be all full of "xxx" and "luv", bleurgh.
It's not a holiday (well it's not even a 'holiday') that you come to love when you are by yourself, a constant reminder of your loneliness while those around you oooh and aaah over whatever piece of heart shaped crap they have been sold by a card company. It's the horrible feeling that you get when you don't receive anything yet was secretly hoping for that special someone to recognise your feelings.
For couples it seems to mean "oh be really romantic today" because for the other 364 days you have casual indifference to each other. I'll take you for dinner tonight but that is it for the year, your no longer special and if you are lucky you might get another spa treatment for your birthday (but don't bank on it because I am not trying to rekindle the love in our relationship on the celebration of your existence).
The worst experience I have ever had was coming home one day to find a posted red envelope with my name hand written on the front, tearing it open with a pounding heart I was wondering who could have sent it. Much to my dismay, and later disgust, it turned out to be an offer from SKY Television trying to get me to sign up some friends for a subscription and the change to win some Marks & Spencer vouchers. Needless to say this did not improve my feeling about Valentine's.
So here are Me and Mrs G again approaching another 14th February, and we both stick to the agreement to have nothing to do with this day. We may get a take away in, but only because we couldn't be bothered to cook, and will sit in front of the TV with not a hint of romance between us…well no extra romance.
Then the day after I'll go to the shops and pick up all the cheap heart shaped sweets and chocolates. That's the true miracle of Valentines Day, reduced candy.